100% Happiness Guarantee
You're
$50.00
from free shipping
What makes ours better
VERISOL® B Collagen Peptides are clinically proven to improve skin elasticity and reverse the rate of eye wrinkle aging. In one study, among women between the ages of 35 and 55, 4 weeks of VERISOL® lead to significantly higher skin elasticity – up to 15 % compared to placebo treatment. Another study of women, ages 45-65, found that participants receiving VERISOL® B experienced a 17.7% decrease in eye wrinkles 32.3% overall improvement in the rate of eye wrinkle aging, compared to the placebo group.
Soak up 23 carefully curated skin-loving ingredients that promote even skin tone, help shield from free radical damage, and proactively combat visible signs of aging from the inside out.*
More than a simple collagen beverage, our innovative formula goes above and beyond others, offering 2.5 grams of clinically-validated collagen peptides and 100 mg of hyaluronic acid, which is used to keep your skin hydrated, plumped, and glowing.*
Vitamin C promotes collagen production and a smoother appearance, with the addition of grape seed extract working to help blur hyperpigmentation.* Additionally, paired with Vitamin E, this trio of powerhouses act as a natural shield, working overtime at promoting skin repair.*
The natural spice turmeric is believed to help calm redness and blemishes, as well as promote a brighter skin appearance.*
Skin Defense is more than just skin support. We've also included a megadose of biotin and B vitamins for stronger, longer hair and nails.*
We've added 4 billion CFUs of probiotics in our blend, which can support your ability to absorb the nutrients needed for hair-growth.*
Other brands have separate containers for each ingredient and may contain unnecessary added sugars, which you won't find in our formulation.* It also prevents the need to take multiple supplements, filling up your counters with lots of expensive jars for single ingredients, and instead packing the nutrient punch in one comprehensive drink.*
Who needs it
Anyone wanting to promote elasticity, hydration, and clear skin at any age, all while nourishing nails and hair from within.*
Why it matters
Your skin is the largest organ in your body, making up around 15% of your total weight.* Acting as your first line of defense, it works hard to fend off environmental aggressors like pollution and other harsh elements*. Giving your skin and hair the right nutrients can help you achieve a #nofilter glow that radiates from the inside out.*
Key Ingredients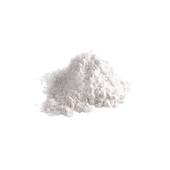 Collagen Peptides
(VERISOL® B)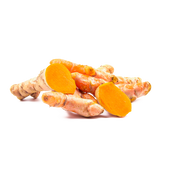 Turmeric/Curcumin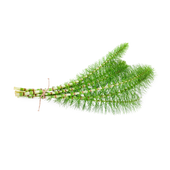 Silica
(from Horsetail Extract)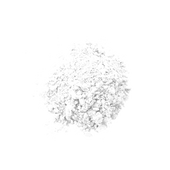 Hyaluronic Acid
(as Sodium Hyaluronate)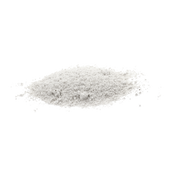 Vitamin C
(as Ascorbic Acid)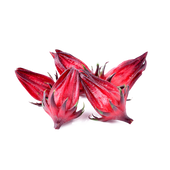 Organic Hibiscus Flower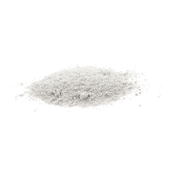 Vitamin C
(as Calcium Ascorbate)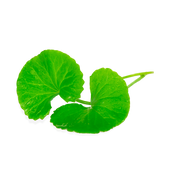 Gotu Kola Extract
Collagen Peptides
(VERISOL® B)
(2500 mg)
Turmeric/Curcumin
(200 mg)
Silica
(from Horsetail Extract)
(25 mg)
Hyaluronic Acid
(as Sodium Hyaluronate)
(100 mg)
Vitamin C
(as Ascorbic Acid)
(125 mg)
Organic Hibiscus Flower
(750 mg)
Vitamin C
(as Calcium Ascorbate)
(125 mg)
Gotu Kola Extract
(150 mg)
Grape Seed Extract
(50 mg)
Lactobacillus Acidophilus
(DDS-1)
(1 BCFU)
Lactobacillus Salivarius
(1 BCFU)
Lactobacillus Rhamnosus
(1 BCFU)
Bifidobacterium Bifidum
(1 BCFU)
Vitamin E
(as d-Alpha Tocopheryl Acetate)
(100 mg)
Organic Orange Juice
(100 mg)
Riboflavin
(as Riboflavin 5-phosphate)
(20 mg)
Quercetin
(from Sophora Japonica Flower Extract)
(50 mg)
Hibiscus Orange
With this nourishing blend, every sip is a tropical medley of fresh citrus and lush hibiscus that transports you to an island getaway (with skin-boosters instead of sunburn!).*


Mix with 14 oz. of cold water in whatever bottle you have on hand.


Enjoy with food.


Store in a cool, dry place.


Consult your physician if you are pregnant, nursing, have a medical condition, or are taking any medications.


Keep out of reach of children.


Note: One of the stars of Skin Defense + is our powerful turmeric extract, so keep shining brightly and take care with this product as it may stain.


10
Plant based ingredients
California Residents: WARNING
Allergens: Contains peanuts