What makes ours better
Our turmeric complex features 2 sources of turmeric: clinically-studied CuminUP60® and whole turmeric to ensure maximal results.

The main bioactive compound in Turmeric is Curcumin, a type of curcuminoid. Our formulation is powered by clinically-studied CuminUP60®, shown to be 14X more bioavailable than regular Turmeric, guaranteed.*
Lesser known compounds in turmeric, like turmerols, have their own antioxidant properties that can augment the benefits of curcumin. That's why our turmeric complex goes beyond curcumin and also includes whole turmeric. Turmerones have been studied particularly for their immune support benefits and may also help enhance the absorption of curcumin.

Unlike other turmeric drinks (like golden milk), our delicious Turmeric Superblend contains NO added sugar or artificial sweeteners. It's a better way to enjoy a refreshing beverage and get the powerful health benefits of turmeric, without the highly inflammatory effects of sugar.

Our piperine-free formula uses the most potent, water soluble turmeric extracts available so you still benefit from increased bioavailability without the potential risk to your liver

.



Enhanced with Organic Lemon and Pomegranate, this Superblend is brimming with antioxidants and fresh fruity flavor. With the invigorating zing of citrus, sweet juicy berries, and just a hint of earthy turmeric, you won't believe turmeric can taste so good!

Who needs it
Anyone looking for a delicious, natural way to help manage inflammation and support healthy joints and digestive systems.*
Why it matters
Many of us are walking around in chronic states of inflammation.* From the simple, processed carbs and sugars in our diets to exercise and injury and even chronic illness, our bodies are under attack from free radicals and inflammation.* Turmeric can help support a normal inflammatory response, supporting your health at the cellular level.*
Key Ingredients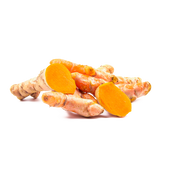 Turmeric/Curcumin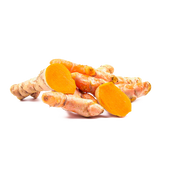 Turmeric/Curcumin
(CuminUP60 ®)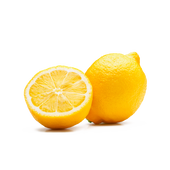 Organic Lemon Juice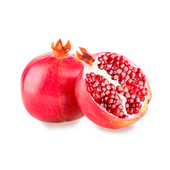 Organic Pomegranate Juice
Turmeric/Curcumin
(180 mg)
Turmeric/Curcumin
(CuminUP60 ®)
(220 mg)
Organic Lemon Juice
(1000 mg)
Organic Pomegranate Juice
(1000 mg)
Citrus Medley
Combining the invigorating zing of blood orange, yuzu, and other citrus fruits with the subtly spicy, warm notes of turmeric, this blend tastes as good as you'll feel.


Mix with 14 oz. of cold water in whatever bottle you have on hand.


Store in a cool, dry place.


Consult your physician if you are pregnant, nursing, have a medical condition, or are taking any medications.


Keep out of reach of children.


Note: With great power comes great responsibility, and that's true for our potent turmeric blend. Take care with this product as it may stain.


5
Plant based ingredients
California Residents: WARNING