What makes ours better
Pre-Game is packed with 17 vitamins, herbal extracts, and antioxidants that work together to target multiple pathways in the body involved in the not-so-fun effects of a great night out.*
Our science-based blend is designed to reduce exposure to acetaldehyde buildup, tackle hydration levels, promote liver health, and even support normal blood sugar balance—the often overlooked culprit from indulging.*
Some unwanted effects of alcohol are from the build-up of a toxic metabolic by-product called acetaldehyde, which occurs because the body can only process about one drink's worth of acetaldehyde per hour.* This molecular logjam can contribute to oxidative stress on the body, especially the liver.* That's why we've included powerful antioxidants like NAC, Vitamin C, and MSM.* These nutrients may benefit the body's natural ability to reduce exposure to acetaldehyde and support the body's natural detoxification systems.*
Since water alone isn't enough, we've added thirst-quenching natural electrolytes from Himalayan Pink Salt to infuse your body with minerals lost from alcohol-induced dehydration and support fluid balance so that you can bounce back better in the morning.*
Our blend also boasts liver-supporting botanicals like milk thistle, deglycerized licorice, and prickly pear.*
Feel your level best with nutrients like ginger and chromium to promote glycemic balance and help keep those sugar cravings in check.*

Key Ingredients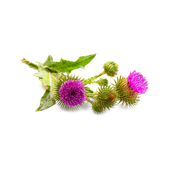 Milk Thistle Seed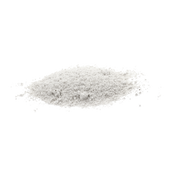 Vitamin C
(as Ascorbic Acid)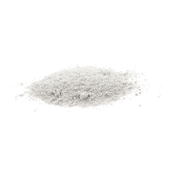 Vitamin C
(as Calcium Ascorbate)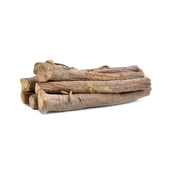 Deglycerized Licorice Extract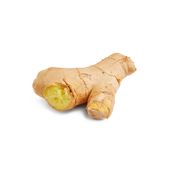 Organic Ginger Root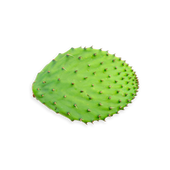 Organic Prickly Pear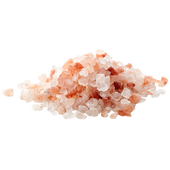 Sodium
(as Himalayan Pink Salt)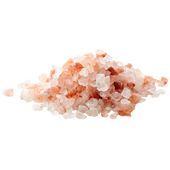 Chloride
(as Himalayan Pink Salt)
N-Acetyl-L-Cysteine
(500 mg)
Milk Thistle Seed
(250 mg)
Vitamin C
(as Ascorbic Acid)
(555 mg)
Vitamin C
(as Calcium Ascorbate)
(445 mg)
Thiamine
(as Thiamine Mononitrate)
(100 mg)
Deglycerized Licorice Extract
(250 mg)
Organic Ginger Root
(50 mg)
Organic Prickly Pear
(1000mg)
Sodium
(as Himalayan Pink Salt)
(90 mg)
Chloride
(as Himalayan Pink Salt)
(130 mg)
Potassium Citrate
(100 mg)
Chromium
(as Chromium Polynicotinate)
(400 mcg)
Riboflavin
(as Riboflavin 5-phosphate)
(10 mg)
Vitamin B12
(as Methylcobalamin)
(100 mcg)
Folate
(as L-Methylfolate Calcium)
(400 mcg DFE)
Raspberry Lime
This delightfully tart blend is bright and fruity without being overly sweet. The perfect way to start your night, you'll thank yourself tomorrow.


Mix with 14 oz. of cold water in whatever bottle you have on hand.


For optimal results: drink one pod before the first drink of the night, but if you forget, it's never too late to have a pod later in the night, before bed, or even in the morning!


Store in a cool, dry place.


Consult your physician if you are pregnant, nursing, have a medical condition, or are taking any medications.


Keep out of reach of children.


This product will not prevent intoxication. Consumption of alcoholic beverages impairs your ability to drive a car or operate machinery, and may cause health problems. Please drink responsibly.


4
Plant based ingredients
California Residents: WARNING
Q&As
Pre-Game helps your liver metabolize alcohol and eliminate the toxic metabolite of alcohol called acetaldehyde (a cousin of formaldehyde that you want to clear from your body ASAP). Pre-Game supports the body's detoxification processes to clear this toxin efficiently, but it does NOT reduce the intoxicating effects of alcohol. YOU CANNOT USE PRE-GAME TO SOBER UP. Do not drive or operate machinery after drinking alcohol.

Absolutely. Pre-Game is a fantastic way to get antioxidants and electrolytes and it can be taken every day to support overall liver and stomach health.

Yes. For optimal results, we recommend taking Pre-Game before your first drink of the night. However, it will still provide benefits if you take it in between drinks or even after your last drink of the night.

Yes – better late than never! While it will not provide quite the same level of benefit, it will still support your body's alcohol metabolism and detoxification process while you sleep.

For most people and situations, taking a single Pre-Game will suffice. However, it is safe – and potentially beneficial – to take two or even three Pre-Game drinks in one evening.

The main benefit of Pre-Game is its ability to support the body's efficient detoxification of the toxin acetaldehyde, a byproduct of alcohol metabolism. It also helps the body bounce back from the secondary effects of drinking including dehydration, stomach irritation, and blood sugar spikes. In addition, Pre-Game supports long term liver health, as the alcohol detoxification process can put stress on the liver.

Though mixing with alcohol does not impact the efficacy of Pre-Game, this is not the recommended use of our product.

• Drink a glass of water after every alcoholic drink
• 
If you've had more to drink than usual, you may want to have a second Pre-Game before going to bed
• 
Get as much deep sleep as possible (try Blueshift Sleep to support restorative sleep cycles, especially if you are getting to bed later)
• 
Drink Blueshift Electrolytes upon waking
Alcohol can have significant negative health effects and we discourage drinking in excess. If you are drinking more alcohol than normal on a given night, you may want to take a second Pre-Game before bed. Also, if you weigh more than 200 pounds, you may want to take a second Pre-Game as alcohol intake is often higher with a higher body weight.